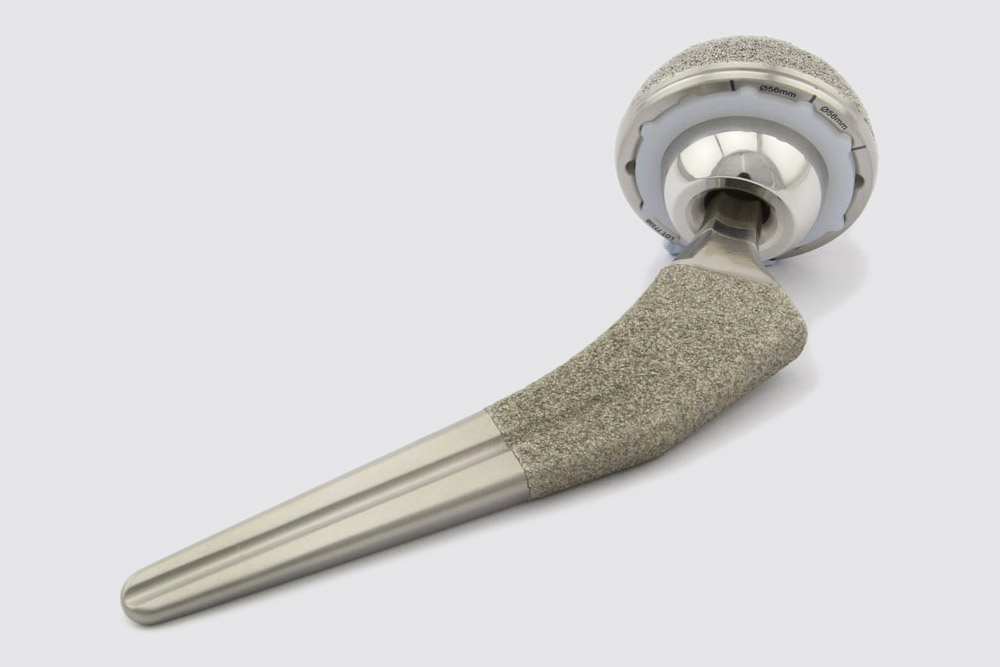 The Signature Aria™ stem is based on European philosophy of a flat tapered wedge. It is manufactured from Ti6Al4V alloy with 50% of the stem circumferentially Titanium plasma coated.
The plasma coating is a macro-roughened surface for bone ongrowth. The distal stem is matte finished intended to reduce painful end loading. The flat rectangular geometry of the Signature Aria stem is intended for rotational stability. The stem is available with a neck angle of 132 degrees for 13 body sizes in standard offset, lateral offset and reduced distal offset* options.
*Device variants may not be available in all locations. Please contact Signature Orthopaedics for availability in your country.