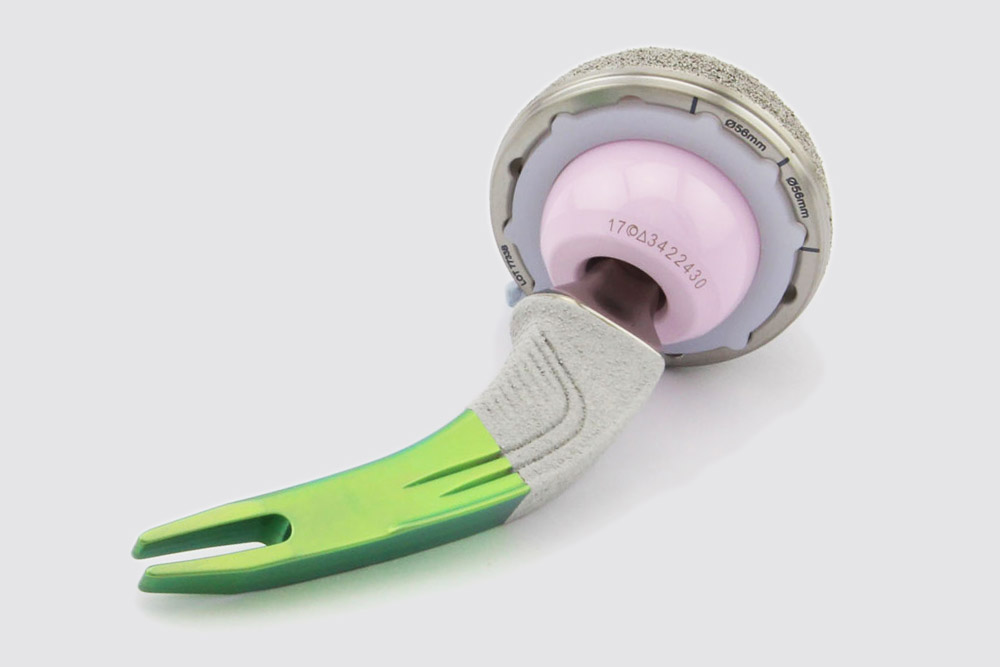 The Signature TSI™ stem is a short, anatomically curved cementless stem designed to spare the femoral neck.
This neck sparing stem is of most use for anterior approach techniques. The TSI stem is manufactured from Ti6Al4V alloy with the proximal third of the stem circumferentially titanium plasma spray and hydroxyapatite coated. The distal stem is polished finished.
The flat rectangular geometry of the Signature TSI stem provides excellent rotational stability. The TSI stem has left and right configurations with 6° of version built in, and is available in 5 body sizes.
Femoral Stem T.S.I™ video (English)
Femoral Stem T.S.I™ video (
Français

)