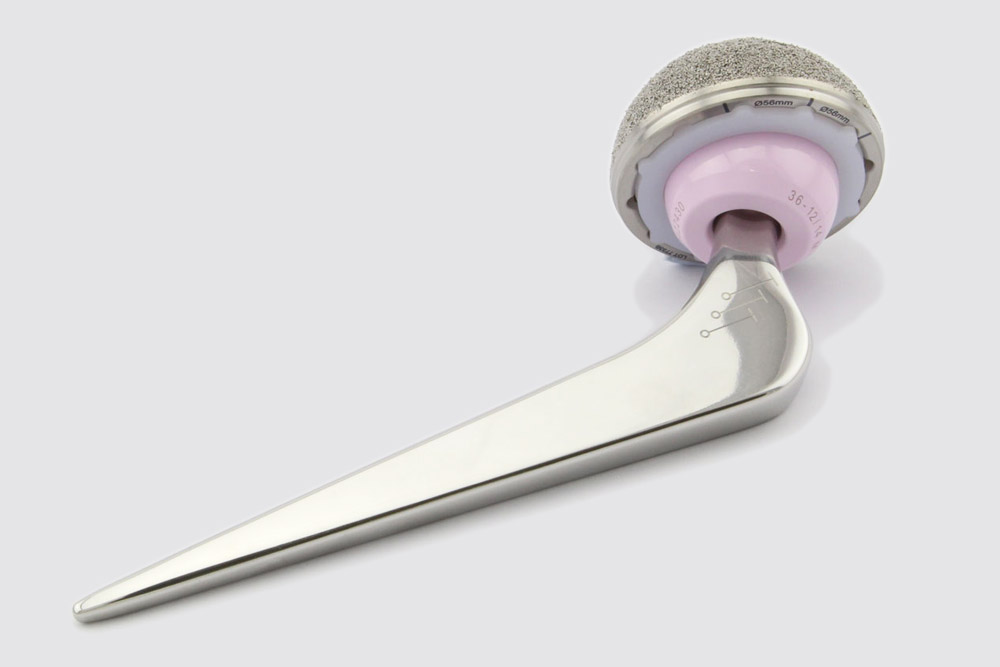 The Signature Evolve™ stem is manufactured from high nitrogen stainless steel. The highly polished double taper design helps to create compressive radial loading, within the cement mantle and reduce friction between cement and implant.
The system has 4 different offsets (35mm, 37.5mm, 44mm, 50mm) with 2 to 4 stem sizes per offset. This combination of offsets/sizes and collarless design, allows the surgeon to adjust hip offset and leg length independent of each other.
It has a 12/14 taper connection for easy adaption to multiple head and taper sleeve options. The PMMA distal centraliser reduces point loading of the stem onto the cement, while allowing distal migration of the stem within the cement mantle.
Based on a proven design philosophy and well-known size range, the Evolve™ system can be used to treat a wide range of hip anatomies.