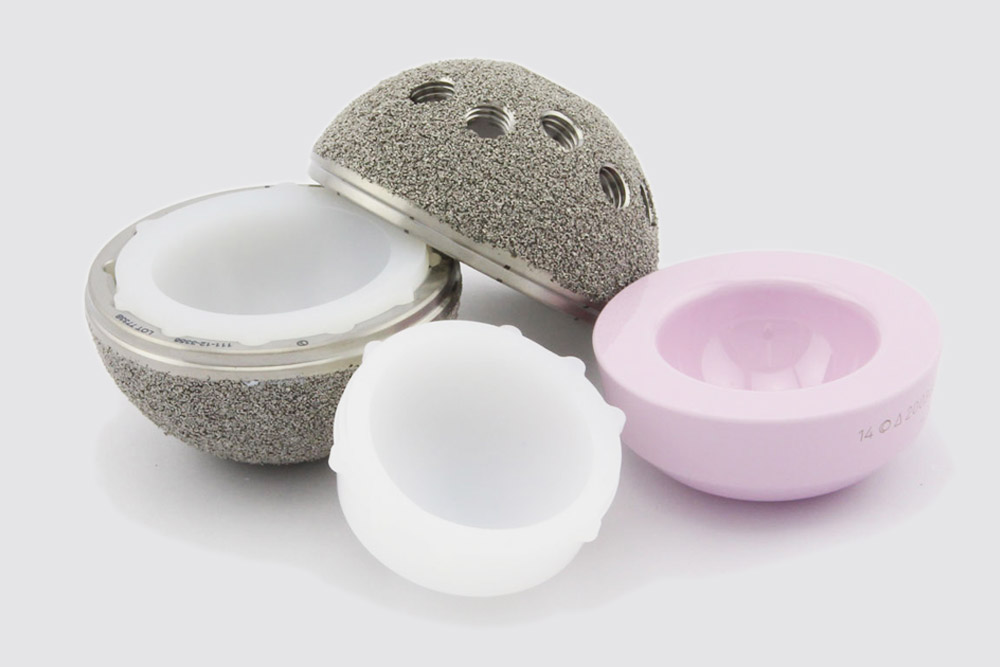 The Signature Orthopaedics Logical™ system is a modular cup system which offers a wide range of cup, fixation and bearing options for intraoperative flexibility*.
The cup is manufactured from titanium alloy and coated with a range of coating technologies intended to promote biological cementless fixation. The cups are available in no hole, 3 hole and multi-hole options.
Cups may be used with the range of crosslinked polyethylene liners, including hooded, lateralised and constrained variants. Ceramic liner options are also available in BIOLOX delta material*.
The Logical™ cup is supported by its own Logical instrument system. The Logical instrument set is comprised of two trays designed to be streamlined and efficient. The primary tray contains all of the common base instruments needed for a typical procedure. The secondary tray serves as an ancillary case that is required only for very small or large statured patients.
*Device variants may not be available in all locations. Please contact Signature Orthopaedics for availability in your country.