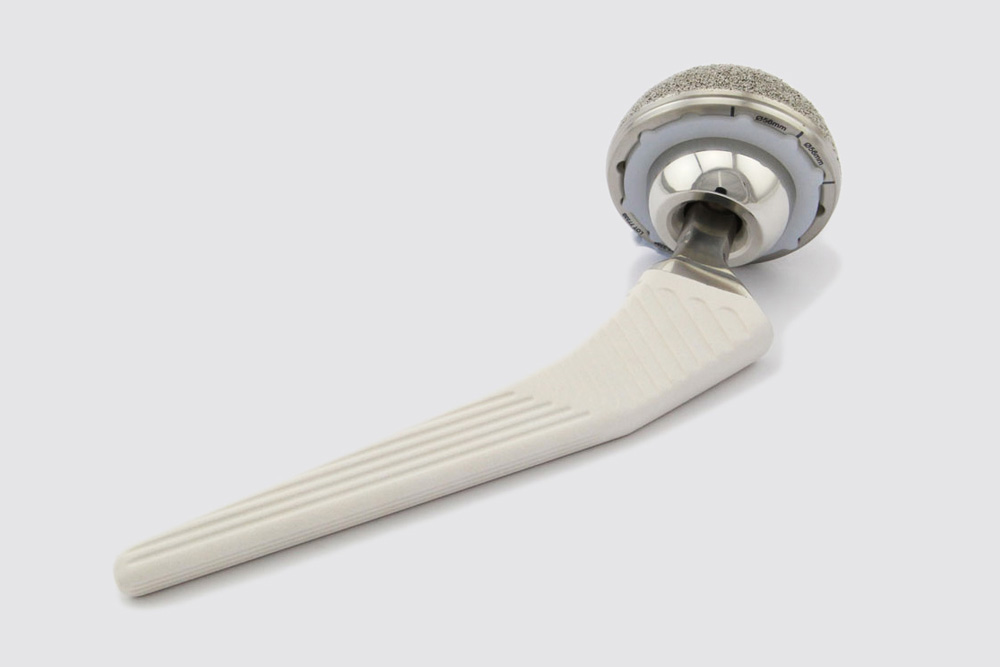 The Signature Origin™ cementless hip stem, has proven geometry and material (Ti6Al4V). The full length of the stem is coated with hydroxyapatite and has a 12/14 taper which is compatible of the range of Signature femoral heads as well as Ceramtec BIOLOX® delta ceramic heads. The low profile lateral shoulder, enables easy insertion for reduced insertion techniques, including anterior approach.
The stepped stem geometry converts hoop stresses into compressive loads. Vertical and horizontal grooves provide rotational and axial stability. The Origin stem is available in a variety of offsets and neck angles to match patient anatomy. Collared stems are also available to resist subsidence and add rotational stability*.
*Device variants may not be available in all locations. Please contact Signature Orthopaedics for availability in your country.