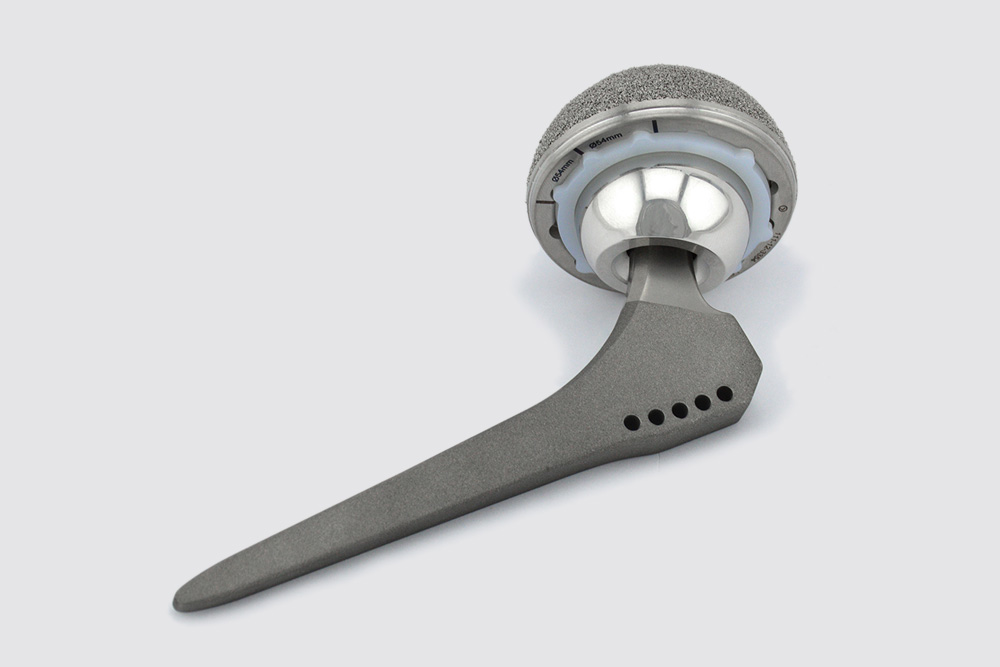 The Pegasus™ stem is a titanium alloy (Ti6Al4V) dual tapered cementless stem. The design of the stem is based on the clinically successful principles of the Zweymuller design, that has been successfully utilised worldwide for over 30 years.
The stem is fully grit blasted to a roughness of 3-6 microns to provide optimal biologic fixation. The stem has a 12/14 taper connection for easy adaption to multiple head and taper sleeve options. The neck has anatomical AP flats that maximise the ROM with cup options.
The stem is available in 14 sizes for the standard offset (CCD angle 131o) and 10 sizes for the high offset stem option (CCD angle 123o).