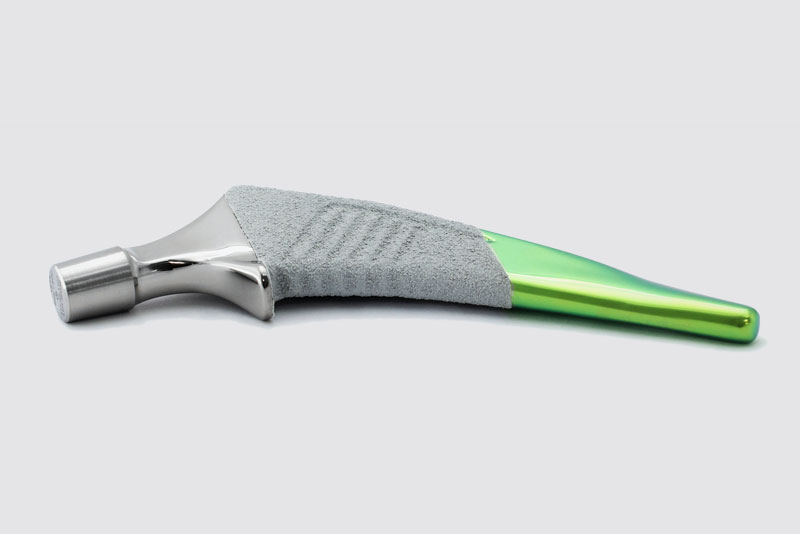 The Spartan™ Stem is the first of Signature Orthopaedics second generation prosthesis and has been specifically designed to suit the nuances of the Direct Anterior Approach.
The stem was designed to fit and fill the femoral cavity while preserving medial bone.
A strong wedge-shaped design achieves this generating very solid fixation and rotationally stable foundation for a THA. The 3 neck options per stem, which are pure in lateralisation aid in facilitating a perfect fit. There is an emphasis on a reduced distal profile in both ML and AP directions, to avoid the stem hanging in Dorr A type patients.
The Spartan™ Stem Manufactured from Ti6Al4V and proximally coated with TPS+HA.