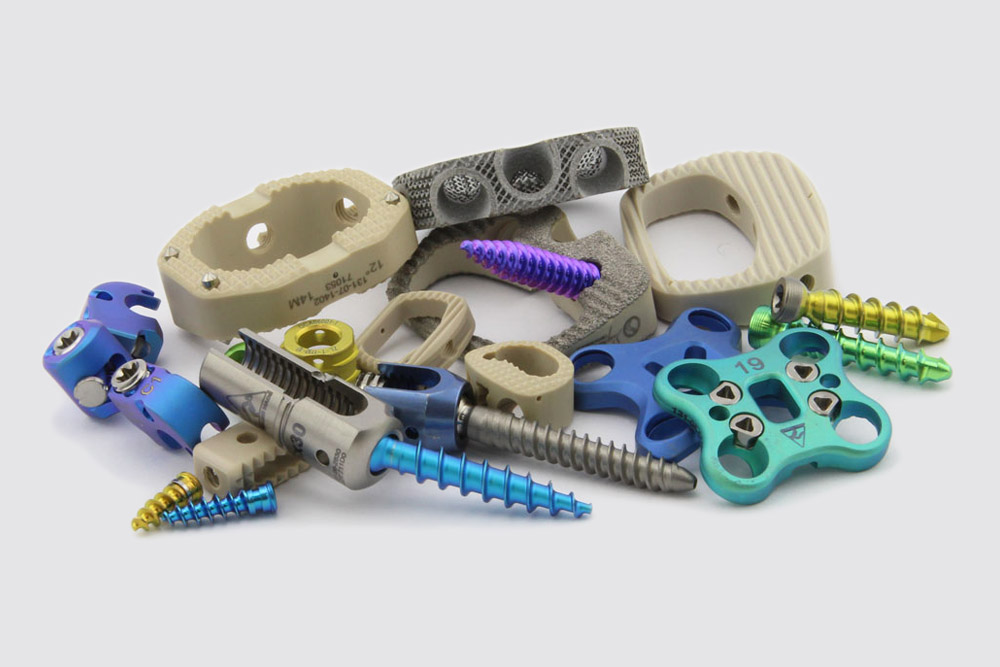 Signature Orthopaedics has developed many different spinal implant systems, and has a solution for every need.
Signature Orthopaedics' range includes; pedicle screws, interbody fusion cages and plates, facet fusion cages and a range of biologics.
Using the latest additive manufacturing technologies and bone mapping software Signature Orthopaedics also offers custom implant solutions for patients with complex needs.