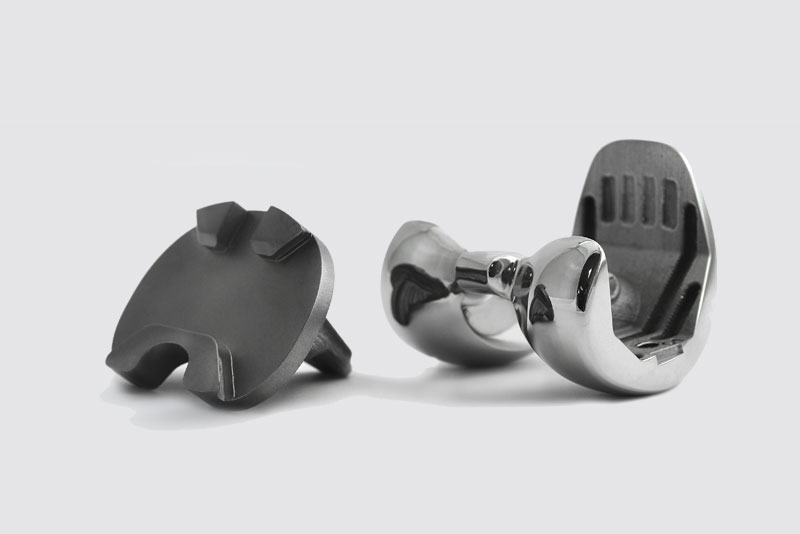 The Signature Orthopaedics World® Knee is a versatile and adaptable knee system designed for flexibility and ease of use in a variety of markets. The system offers femoral and tibial combinations in cruciate retaining, posterior stabilising, and medial pivot and is offered in nine sizes of femur and nine sizes of tibia. The innovative femur/bearing/tibia interface allows for greater interchangeability between components to allow never before seen flexibility across the size range. Femoral options are then further enhanced with symmetrical PS versions along with the asymmetrical femurs which are cross-­compatible with all metal­-backed and all-­poly PS and CR bearing options. Femoral and tibial components are offered in cobalt chrome, and bearing options in highly cross­linked polyethylene. Polyethylene bearings are available in insert thicknesses from 10mm to 13mm in 1mm increments, and 15mm and 17mm for all nine sizes.
The World® Knee instrumentation has been developed to be intuitive and flexible to accommodate a wide range of surgical techniques and preferences. While being versatile, the innovative instrumentation has been designed to be as space and weight efficient as possible with the core system consisting of a single tray. The instrumentation is then extensible to allow tailoring to surgeon preference.
*Device variants may not be available in all locations. Please contact Signature Orthopaedics for availability in your country.