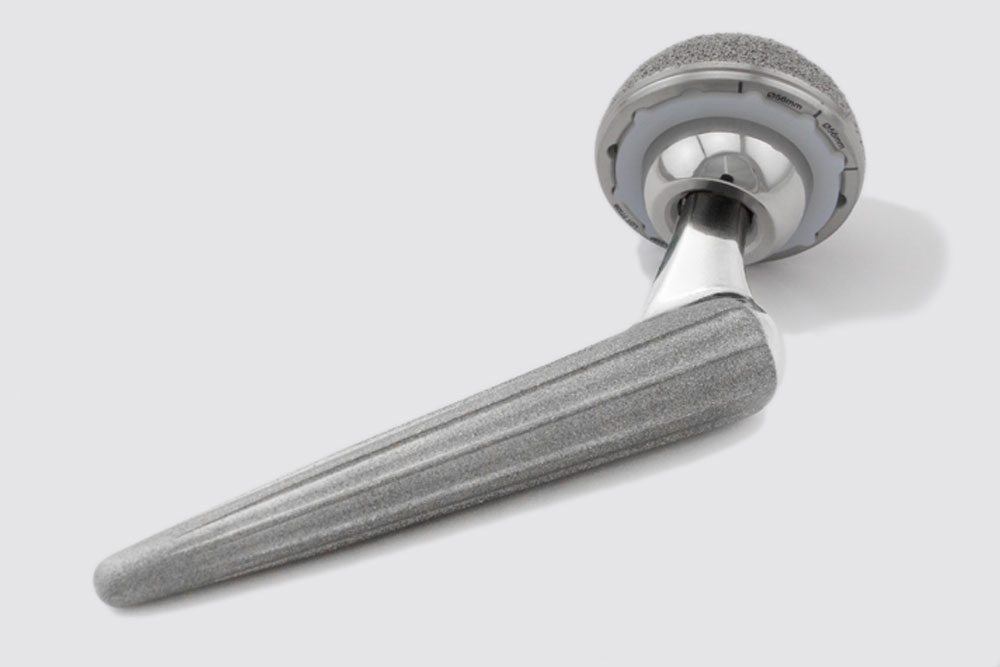 Based on the long and clinically proven history of the Wagner Stem, the World® Hip Stem retains geometry that made the Wagner so successful and adds contemporary neck geometry. Infinite stem version and simple instrumentation make the system flexible and user friendly. 510k cleared and designed for the most demanding surgeon, the single tray system is equally well suited to LMIC countries and philanthropic work.
The Signature Orthopaedics' World® Hip Stem is a circular tapered stem with longitudinal ribs made of Ti6Al4V alloy (ASTM F136) and is intended for single use and cementless fixation in total hip arthroplasty. The stem was designed based on a population-based Signature Orthopaedics Demographic Anatomical Study (SODAS), inspired by the individual anatomy to allow patient conformity. The World® Hip System features an economically optimized instrument set for the implantation of the press-fit World® Hip Stem.
The World® Stem is available in 8 sizes with three body types S, M, and L intended to accommodate for the Dorr type classification of femurs.
The stem features a fully grit blasted body with a roughness of 4-6 microns to provide optimal biomechanical fixation of bone onto implant surfaces. The stem has a 12/14 taper connection allowing compatibility with multiple head and taper sleeve options.